Did your cat ate toothpaste? Or she does that often? There are many more things that the cat does which you may not think is reliable or good. That is why it is essential to know about those things because only you will be able to keep your cat healthy. Therefore, you should make sure that everything they eat is good and does not put their health at risk.
Can Cats Eat Toothpaste?
Now here comes the main question that whether your cat eats the toothpaste? And if it does, then is it harmful to their health? If your cat does eat that, then it should be stopped immediately because that can be harmful. There is a high level of fluoride that a person can find in human toothpaste, and if the cat ingests that, it might make them severely ill. In addition, there is no control over the limit of how much toothpaste they swallow; this needs to be stopped so that they will not face any problems.
Can Cats Use Non-Fluoride Toothpastes?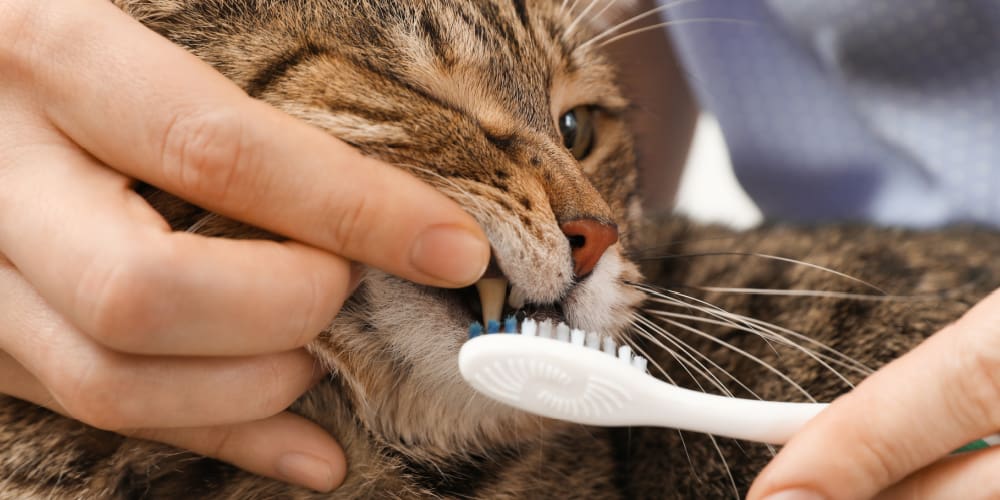 A person may find the fluoride-free toothpaste that is specially designed for cats are easily available in the market. These are the flavored toothpaste with chicken or beef; you can choose the one that you think your cat may like. The person can brush the teeth of a cat with that toothpaste. They can use either a rubber toothbrush or sterile gauze strips or a finger brush specially designed for the cars. There are many more things that you might find related to your cats in the market which are available and can be used for so many different things and best for the cat.
Can Kittens Use Non-Fluoride Toothpaste?
Cats and kittens should never eat human toothpaste because that can be harmful. There are so many toxic ingredients in the toothpaste which can affect the health of the cat and cause harm to the intestinal tract. That is why it is better to keep your kitten away from that, but if you are considering giving the non-fluoride toothpaste to the kitten, that might be good for them. But you should first consult with the vet, and if they ask you to give that to them, then only you should use that; otherwise better not to give them anything because that might be harmful.
Also Read: Can Cats Eat Cheesecake?
Is It Safe For Cats To Swallow Non-Fluoride Toothpaste?
If you are using the non-fluoride toothpaste for your cat, then there is no harm if they swallow that because the toothpaste comes with safe-to-swallow formula, and it will not even cause any harm to the health of the cat. Your cat will be safe even if they swallow that as it is not like human toothpaste, which can be harmful to her.
Conclusion
You may have understood from here that if you let your cat eat the toothpaste of humans, then that will only be harmful to them. However, if you love her, better take care of them and never brush their teeth with human toothpaste.